This project is a

re-brand of the already existing Molly's Family Restaurant in Spokane

. This new branding includes a completely new logo, menu, and advertisement. Molly's original branding is unique, but what if it was a little more friendly? This re-brand imagines Molly's as a playful cartoony family friendly diner; something that feels like a mix of "Happy Days" and "Looney Tunes." The logo is quirky, inspired by vintage cartoons, and is a tribute to the late Molly the dog. The menu was revamped, adding unique indulgent meals, that don't feel like truck stop faire. 
2020 Student Addy Silver: Branding
District XI AAF,

 WA, OR, MT, and ID.
2020 Student Addy Gold: Branding
Spokane AAF,

 Spokane, WA.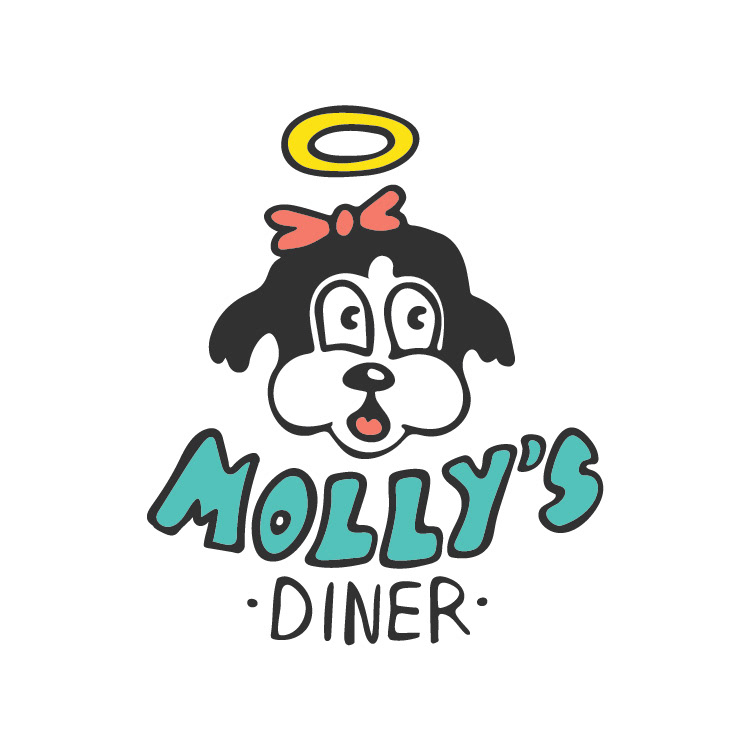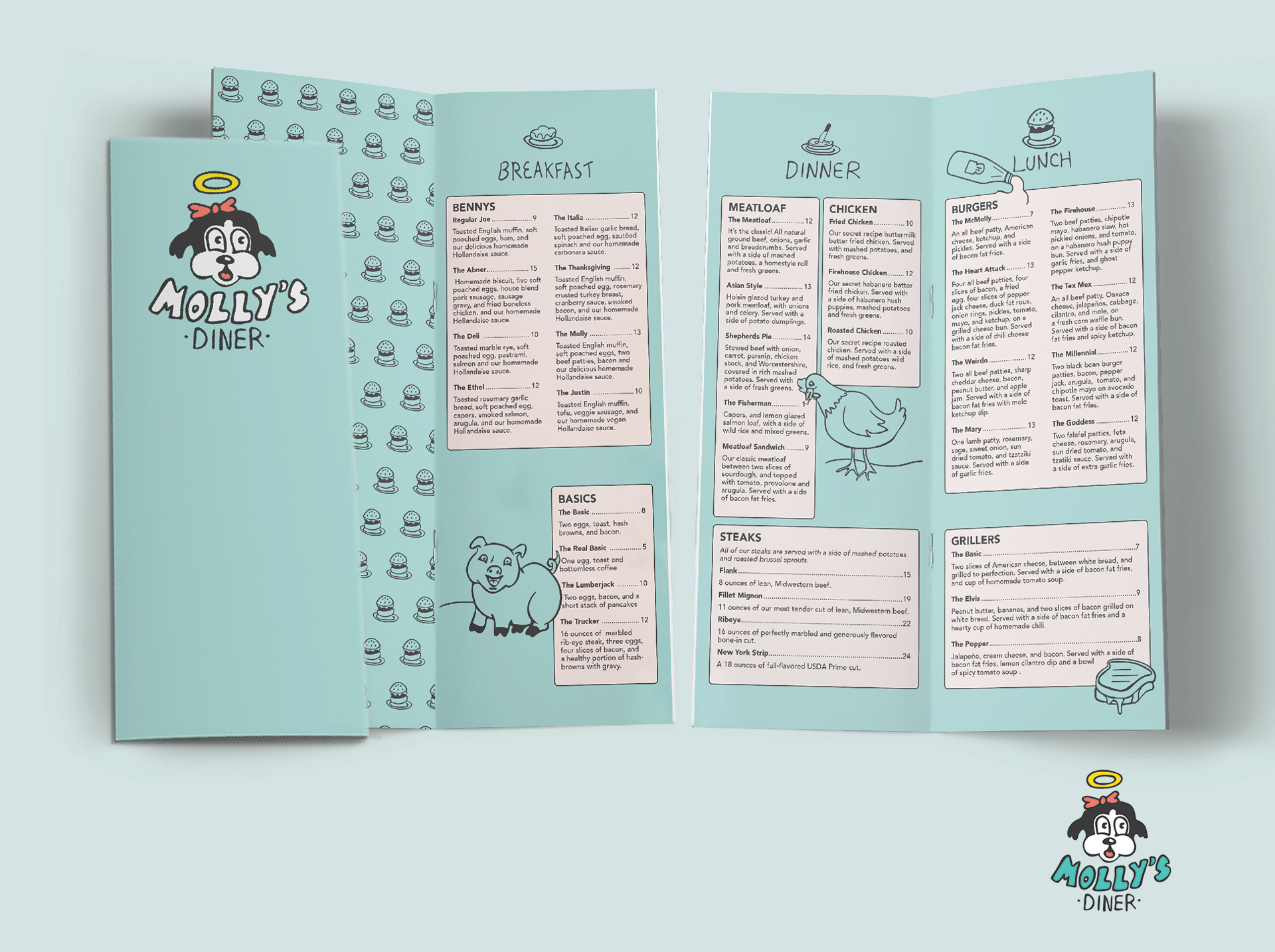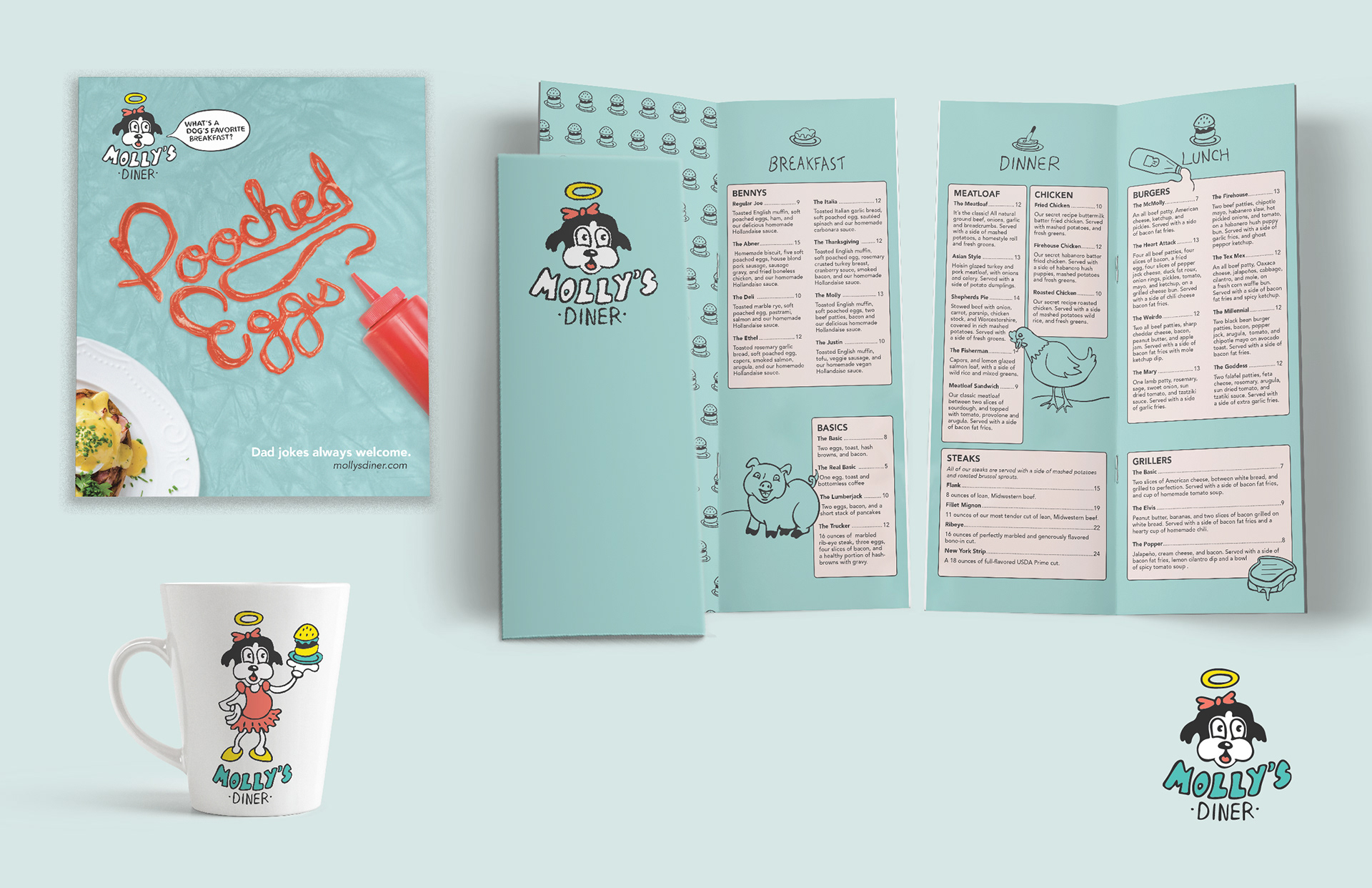 One of the greatest challenges in creating the logo for Molly's Diner, was finding a way to honor the original logo, but make it engaging. Dogs and food are not an appetizing association, but a cartoon character seems to avoid this association.